Panasonic ET-DLE030
Ultra-Short-Throw Lens
Part #: 0601-2233 Mfr #: ETDLE030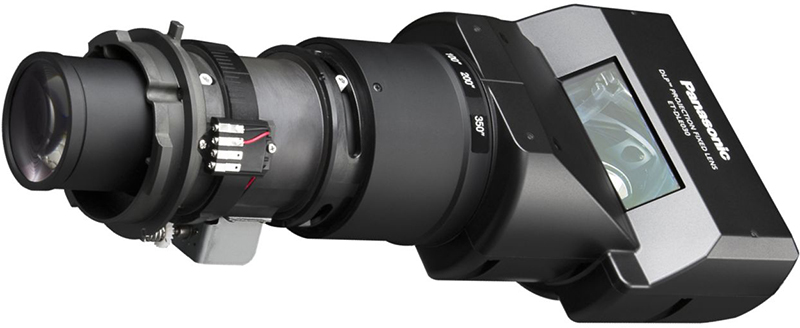 Panasonic ET-DLE030
By mounting the newly-developed ET-DLE030 ultra-short-throw lens onto Panasonic's 1-chip DLP™ projectors, you can shorten the projection distance by approximately 60% compared with Panasonic's ET-DLE085 and ET-DLE080 short throw lenses.

This huge savings in space lets you project images in spots where you previously could not—such as places where the ceiling is too high or where there is not enough front or rear space for projecting.
Throw Ratio

XGA Models, D:W = 0.39:1
WXGA Models, D:W = 0.40:1

WUXGA Models, D:W = 0.38:1

Zoom
Fixed
Focus
Fixed
Lens Shift

TBD

Focal Length (mm)

5.3

Aperture (f/stop)
2.0
Weight
1.3 kg (2.9 lbs)
Dimensions (WxHxD)
132 x 102 x 311 mm
To check whether this item is compatible with your equipment, use the form below.