Barco R9899730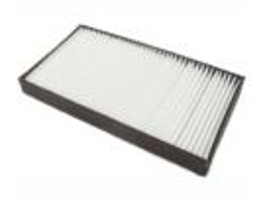 RLM-W6/W8 Side Panel Filter Replacement, Twin Pack
Item #0600-4029
Model #R9899730
Features
Barco R9899730
Side Panel Filter Replacement
This kit contains two High Density Filters which equals the number of High Density Filters of one RLM projector. Can only be used if the RLM projector is equipped with a side cover which is suitable for High Density Filters. See upgrade kit R9899729.
Dimensions (W × H × D)
9.8" x 2.4" x 6.7" (250.0 × 60.0 × 170.0) mm
Weight
2.5 oz (0.07

kg) net –

5.3 oz (

0.15

kg) gross
Please check the Compatibility tab to determine if this accessory will work with your projector.
Compatibility
To check whether this item is compatible with your equipment, use the form below.