Barco R9801766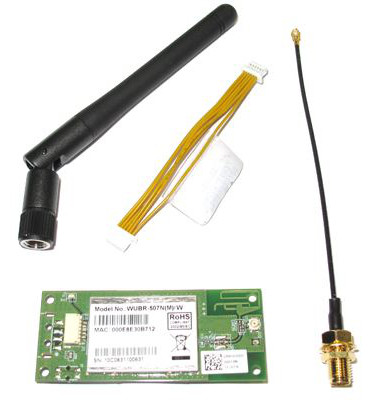 Wi-Fi Module, US and EMEA regions
Item #0600-4045
Model #R9801766
Overview
Barco WiFi Module For Pulse Input and Communication Unit
This module adds WiFi wireless capability to any projector with a Pulse operating system.
Please check the Compatibility tab to determine if this accessory will work with your projector.
(Model: R9801766)
Note on installation:
Refer to the section "Installation of the WiFi module" in your projector's Installation Manual. This should only be performed by Barco trained and qualified technicians.
Downloads
Compatibility
To check whether this item is compatible with your equipment, use the form below.