Barco R9802253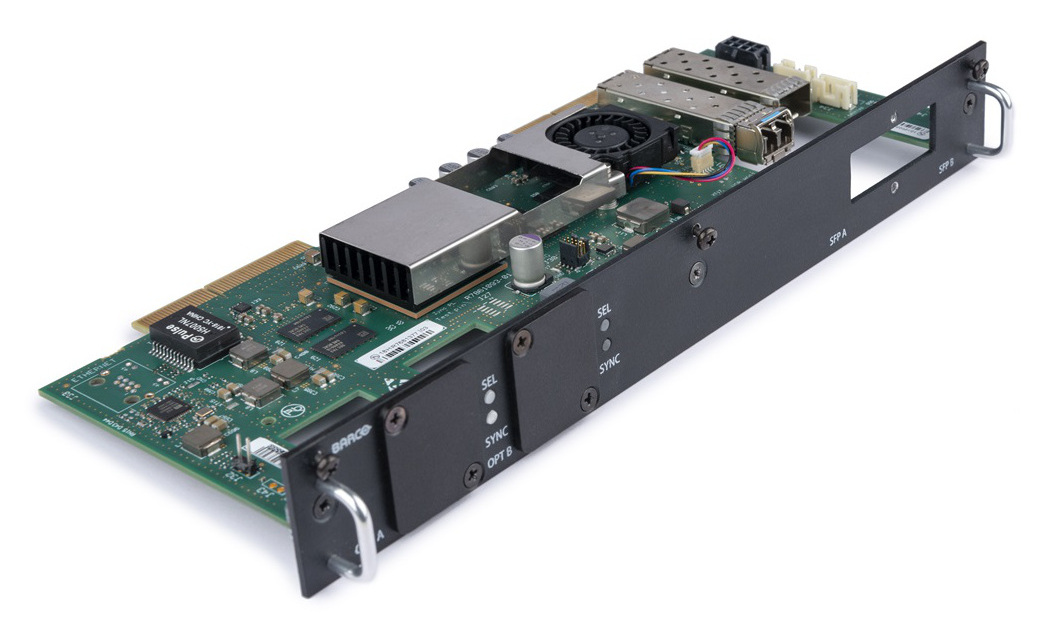 Direct 12G-SDI Fiber Input Card, SMPTE
Item #0600-4099
Model #R9802253
Overview
Barco Direct 12G-SDI Fiber Input Card
(R9802253)
This fiber network input board is used to connect 12G SDI over fiber.
Please check the Compatibility tab to determine if this accessory will work with your projector.
Note: This item does not include connectors, transceivers, and cables, which must be purchased separately.
Please see the Installation Manual of your projector for installation details.
Compatibility
To check whether this item is compatible with your equipment, use the form below.