Barco V3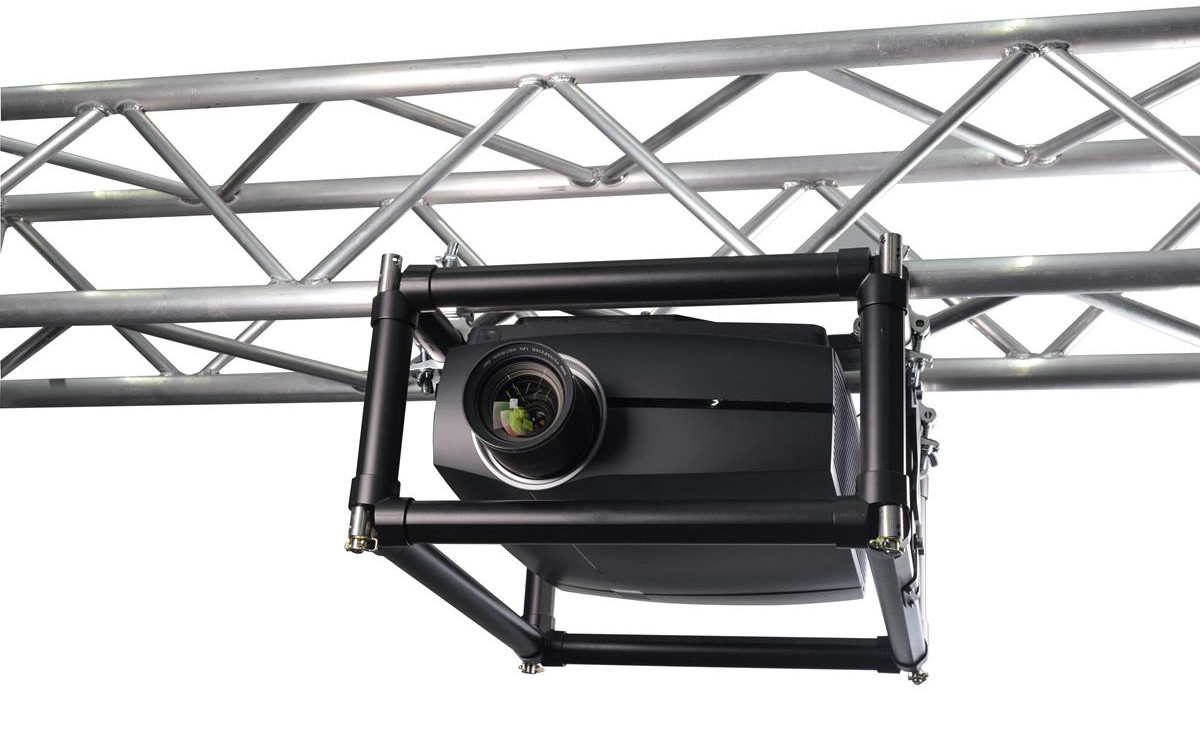 Precision Stacking Frame, R9802230
Item #0600-4107
Model #R9802230
Overview
Barco V3 (R9802230)
Adjustable Rigging and Precision Stacking Frame
This multifunctional frame makes it possible to stack multiple projectors, which can be useful for a dual projection 3D system. While in the frame, the projector can be rotated around the x, y and z axis in order to obtain a seamless adjustment.
The multifunctional frame can also be used to suspend the projector from a truss. This can be done either in an upright or upside down (vertical) position.
Up to three F80 projectors can be stacked on top of each other on a flat surface. A maximum of two projectors can be suspended from a truss using the frame.
This rigging and stacking frame is exclusively designed for the Barco F80 projectors and cannot be used on any other equipment. (See Compatibility tab.)
Note: Single-point clamps, half coupler not included.
Compatibility
To check whether this item is compatible with your equipment, use the form below.