Boxlight ProjectoWrite DX25N-U
Ultra-Short Throw Interactive DLP Projector with Wall Arm, XGA, 2500 Lumens, 3-Year Warranty.
Part #: 0601-1998 Mfr #: DX25NU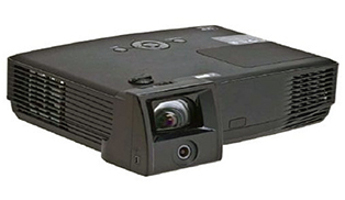 Boxlight ProjectoWrite DX25N-U
Overview
Boxlight ProjectoWrite DX25N-U
Ultra-Short Throw
XGA Conference Room Projector
This lamp-based projector is capable of displaying 2,500 Lumens at its brightest setting with a native resolution of 1024x768 . The internal DLP technology features higher contrast, less visible pixels and more portability.
The ProjectoWrite DX25N-U is an "interactive whiteboard" in a projector bag. Use the mouse function to interact with any interactive software, as well as web pages, the onscreen keyboard, and any mouse applications. Write on the images or text with included colors and highlighting tools. Save your drawings/images/edits to an image folder on your PC for later viewing.
Any flat surface becomes an interactive surface with the ProjectoWrite DX25N-U. Interactive surfaces can be as large as you would like, as long as calibration points can be hit with interactive tools.
Features
Key Features:
Image freeze function
Multi Language OSD (On-Screen Display)
Set up and interact in less than 5 minutes
Small software package
Built in Network Control software via RJ45 (LAN) connection
Top changing lamp for easy access when ceiling mounted
Ships with both a LightPenII and wand for interaction with the image
Ultra Short throw lens allows for 60" image from 30" away from screen
Bright, Eco, and Normal lamp modes
Green Power Saving Mode
Filter-Free
Portable
Downloads