Panasonic Wireless App for iOS

Item #0601-2110
Model #IOSWL
Features
A New Way to Go Wireless
iPad/iPhone/iPod touch**
This is an application that lets you send PDF files, PowerPoint files, and images saved to an iPad, iPhone or iPod touch to a Panasonic wireless projector over a wireless LAN (Wi-Fi), and project them. You can send document files transferred from a PC via iTunes to the Documents* folder of this application, and images saved to the Photos* folder of your iPad, iPhone or iPod touch. You can also project web pages with the built-in web browser, and photos taken with the built-in camera on your iPad, iPhone or iPod touch. In addition, the application also lets you rotate the screen, enlarge or reduce the screen with a pinch operation, and flip through pages with a flick operation.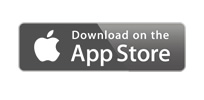 * Files that are saved anywhere other than these locations cannot be projected. Also, document files that contain animation, links, embedded motion images or audio, a Slideshow function, word art, comment displays, or have been scanned at high resolution cannot be sent. PT-DX500, PT-DW530, PT-DZ570, PT-FX400, and PT-FW430 requires ET-WM200 to enable wireless features.
** Requires iOS 5.1 or later.
Notes
• Screenshots and operations in this documentation demonstrate the application as used on an iOS 7 iPad.
Although the application is used in the same way on an iPod touch or iPhone, some screen layouts and buttons may differ.
• For details on how to use or configure your iPad, iPod touch, or iPhone, refer to the appropriate user guide at
http://support.apple.com/manuals/
.
• For details on how to use or configure the projector, as well as precautions on wireless use, refer to your projector's
"Operating Instruction
" or "Network Operation Manual
".
• For versions earlier than the iOS 6 version, the application uses location services when accessing images in [Photos] on an iPad.
Location services are not used for purposes other than accessing images in [Photos].
• When the application is closed with the connection still intact, the connection is maintained for 10 minutes on iOS 6.0 or earlier units, and for 3 minutes on iOS 7.0 or later units. After disconnection, the iOS Notifications function notifies the user that the unit has been disconnected. To turn on the disconnection notification, activate the following in the iOS Settings: [Wireless PJ] - [Notifications] - [Allow Notifications].
Compatibility
To check whether this item is compatible with your equipment, use the form below.