Optoma HD161X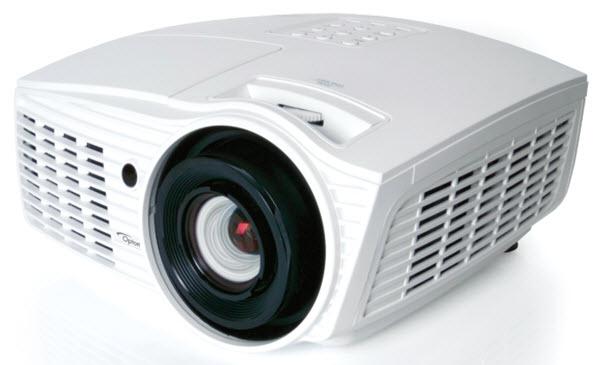 DLP Projector, Native 1080p Resolution, 2000 Lumens, 1-Yr Warranty.
Item #0601-3645
Model #HD161X
Features
Optoma HD161X
PureEngine Technology 3D Home Theater Projector
The Optoma HD161X Home Cinema projector delivers up to 300" diagonal, stunning quality high definition 1080p video with perfectly balanced color, sharp, crystal clear image with crisp details, and judder-free motion thanks to Optoma's exclusive PureEngine technology.
With a 2000 lumens bright image and fifth-generation DynamicBlack technology to generate a remarkable 40,000:1 contrast ratio, the Optoma HD161X produces visually stunning video that is richer, more saturated, with higher color accuracy and better tonal range for natural looking skin tones and true-to-life colors.
The HD161X redefines the home cinema category with its extensive list of advanced features: all glass, multicoated lens with vertical lens shift, 1.5x zoom ratio for superior focus and installation flexibility, UltraDetail II for visibly sharper image detail, PureColor for vivid and balanced color, PureMotion for judder-free video, 2D to 3D conversion of standard video to 3D, powered USB port and much more.
Key Features:
Native Full HD 1080p resolution (1920 x 1080) for the best digital home cinema experience
PureMotion eliminates motion blur and image judder, perfect for fast-action movies and sports
DynamicBlack™ produces 40,000:1 contrast ratio for deeper blacks with exceptional shadow detail
All glass, multi-coated lens with vertical lens shift and 1.5X zoom ratio for superior focus and installation flexibility
VESA 3D Sync Port with 2D to 3D conversion. Enjoy your favorite show or movie in full 3D!
Accessories
Downloads