Barco R9004789 E2
Gen2 Tri-Combo Configuration, B-Stock, 3 Year Warranty
Part #: 0602-2501-UA Mfr #: R9004789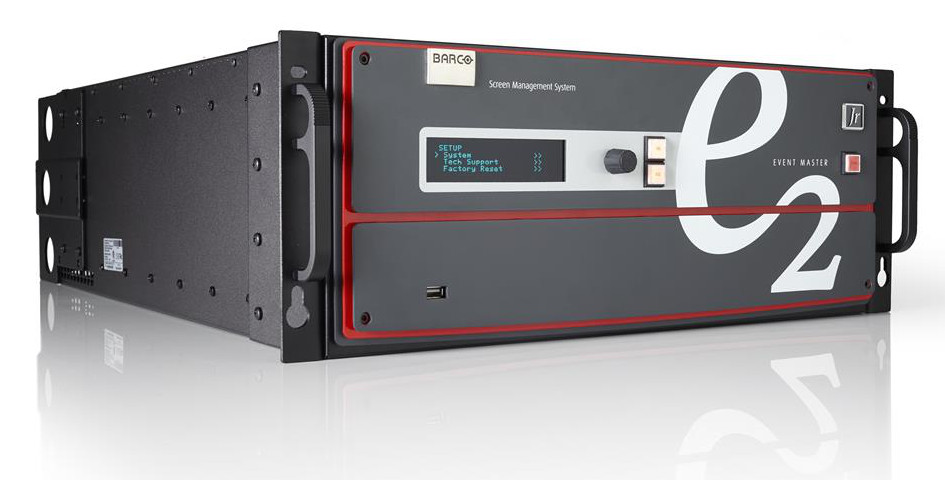 Barco R9004789 E2
Features
Barco E2 Tri-combo
Full sized 4K 60p Event Master processor
Full show control with pre-configured cards
Native 4K60p input and output on a single cable
Intuitive user interface
The Tri-combo configuration of the E2 features four Tri-combo input cards, and one Tri-combo output card. These new cards support 4K 60p on a single cable. With software version 6.0 and greater, the input cards support 2x 4K60p on a single cable or 6x HD inputs (when installed in dual capacity input slots).
The Tri-combo output card supports 2x 4K 60p or 6x HD. This boosts the Tri-combo E2 configuration to an impressive 40 HD inputs or 12 4K60p inputs and up to 5 4K60p or 18 HD outputs. This new E2 has extra capacity and flexibility to support your growing shows.
For detailed specifications, see the Downloads tab.
Accessories
Downloads