Yumex YXL-4000B3-3
4000W Xenon Lamp for HDF-W26
Part #: 6200-2512 Mfr #: YXL4000B33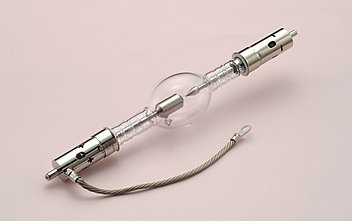 Yumex YXL-4000B3-3
Features
Large Short Arc Xenon Lamps are excellent sources of full visible spectral continuum emissions resembling the sunlight. It has good color-rendering property and gains point source with high brightness. It is widely used in the entertainment industry such as digital and film projection, studio lighting and spotlights.
500 Hour Prorated Guarantee
<5% Flicker Guaranteed
Downloads
Compatibility
To check whether this item is compatible with your equipment, use the form below.