Epson ELPMB48
Projector Mount, High Ceiling, Silver
Part #: 7611-0061 Mfr #: V12H803010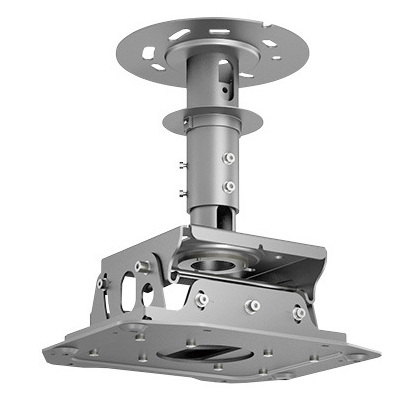 Epson ELPMB48
Features
Epson ELPMB48
Ceiling mount for high ceiling environment.
Dimensions: (H x W x D)
16.9"x15.7"x13" (428×400x330 mm)
Weight
Approx 35 lbs (16KG)
Maximum Load
165 lbs (75 KG)
Color
Silver
Adjustment Range
Vertical Tilt
5° to -25°
Horizontal Roll
±5°
Horizontal Rotation
±5°
Front/Rear Slide
±30 mm
P/N: V12H803010
Please check the Compatibility tab to determine if this mount will work with your projector.
Downloads
Compatibility
To check whether this item is compatible with your equipment, use the form below.