Barco PGWX-62L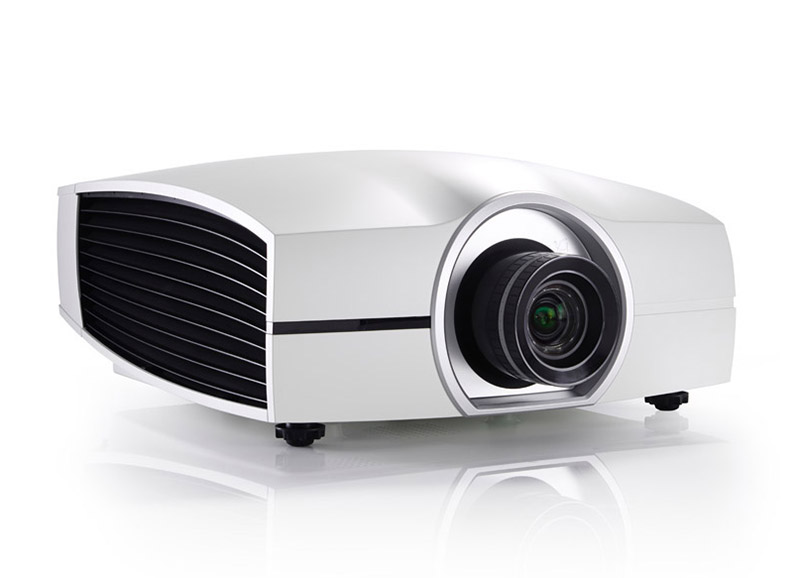 1-DLP Proj, Laser Light Source, 1280x800 WXGA, 6000 Lumens, Lens sold separately, 3 year warranty
Item #0600-4081
Model #R9005940
Overview
Producing a noise level of just 35dB, the Barco laser phosphor projectors are the quietest laser phosphor projectors currently available. The PGWX-62L offers WXGA resolution (1,280 x 800) and features a lightweight and compact design that blends in nicely. What's more thanks to its laser phosphor light source the projector offers long lifetime, low maintenance (no lamps and filters) and great color performance.
Features
What you'll love about the PGWX-62L:
Quietest laser phosphor projector on the market
Long lifetime of 20,000 hours
Low total cost of ownership thanks to laser light source
Compact, lightweight and stylish design that seamlessly blends in
Flexible installation thanks to 360° rotation and portrait mode
High-quality images with an unmatched level of detail and contrast
Button-free and cable-free for simple operation and less clutter
Reliable DLP technology for true ease of mind
Flexible color management thanks to preset image modes
Intuitive control menu with the most common features at your fingertips
User-friendly remote control that features just one button
Options
Downloads
Warranty
Limited 3 years parts and labor.
B-stock
Barco PGWX-62L 1-DLP Proj, Laser Light Source, 1280x800 WXGA, 6000 Lumens, Lens sold separately, B-Stock, 3 year warranty
Item #0600-4081-UA
Model #R9005940
S/N
(Last Digits)
Usage Hours
Condition Notes
Price
20030
0 Runtime, 0 Laser/Phosphor
No Cosmetic Defects; Like new
$2,550.00
Add to Cart