Epson PowerLite Pro G5200WNL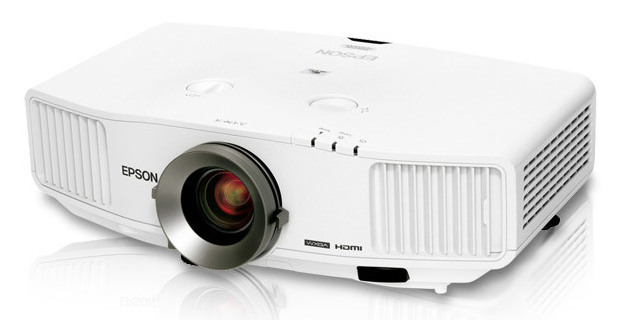 LCD Projector, 1280x800, 4200 Lumens, No Lens, Refurbished, 3 Year Factory Warranty
Item #0601-1039-U
Model #V11H298920N
Overview
Epson PowerLite Pro G5200WNL
Beyond Amazing Large Venue Projector: Colour, Detail, Reliability
Designed with your installation needs in mind, the Epson PowerLite Pro G5200WNL offers the perfect solution for any auditorium, classroom or boardroom.
With 4200 lumens and WXGA resolution, this powerful, network-ready performer ensures amazing presentations in virtually any setting.
Engineered to easily interface with sophisticated programming and controller applications, this product works perfectly with existing system components, including touch-panel screens, or audio and content devices.
Key Features:
Projection System: High-aperture Epson 3-chip 3LCD technology
Native Resolution: WXGA (1280 x 800)
Brightness: 4200 lumens
(Model: V11H298920)
Features
4200 lumens, WXGA resolution (1280 x 800): for amazing presentations in any classroom or boardroom
Advanced connectivity: two computer RGB inputs, three component connections (5 BNC and HD15) and an HDMI digital port with HDCP
Greater positioning flexibility: centered lens design, vertical/horizontal lens shift mechanism and standard lens with 1.8x wider zoom. (Lens sold separately — see Accessories tab.)
Closed captioning capabilities without any added costs: built-in decoder
Direct On and Direct Off: power installed projectors off or on with the flip of an outlet switch
800:1 contrast ratio: for superior color and detail
Greater installation flexibility with optional bayonet lenses: five easily exchangeable Epson lenses available; standard lens for ceiling-mounted applications. (Lens sold separately — see Accessories tab.)
Easy image setup: convenient Quick Corner® function
Easy monitoring and control: RJ-45 with Epson monitoring software included
Simple off-axis installation: 30-degree tilt operation
Convenient maintenance features: fast, easy filter cleaning and replacement, easy side access to the lamp
Accessories
Optional Lenses
Model
ELPLR03
ELPLS05
Std Lens
ELPLM04
ELPLM05
ELPLL06
D:W
WXGA
0.76:1
1.3–2.4:1:1
2.2

–

3.42:1
3.18

–

5.03:1

4.71 – 6.65:1

F/stop
2.03
1.64

–

2.5
1.83

–

2.45

1.83

–

2.53

1.84

–

2.32
Other Accessories
Downloads