Barco R9862001
TLD+ Lens, Ultra-Short, 90 Degree, 0.68-0.87:1 WUXGA, 0.73-0.94 WQ/4KUHD
Part #: 0601-1341 Mfr #: R9862001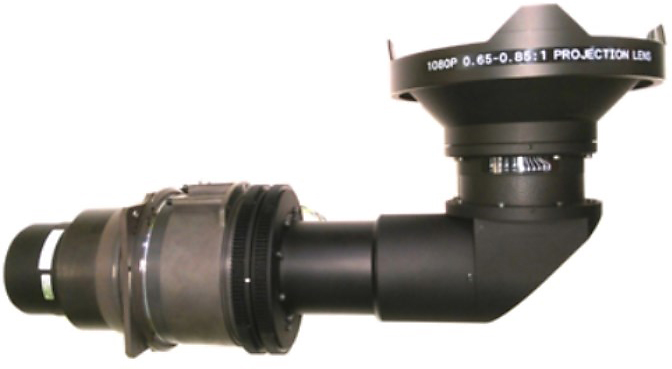 Barco R9862001
Specifications
Barco TLD+ Ultra-Short 90-Degree Zoom Lens
(R9862001)
This lens is designed for ultra short throw video performance.
Please check the Compatibility tab to make sure that this lens is compatible with your projector.
Specifications
Throw Ratio
WUXGA: 0.68–0.87:1
WQXGA: 0.73

–0.94:1


4K-UHD: 0.73

–0.94:1

F/stop (aperture)
2.5
Lens Shift
±150% (depending on projector type)
Same Series Lenses
Downloads
Compatibility
To check whether this item is compatible with your equipment, use the form below.