Boxlight X26N-STLK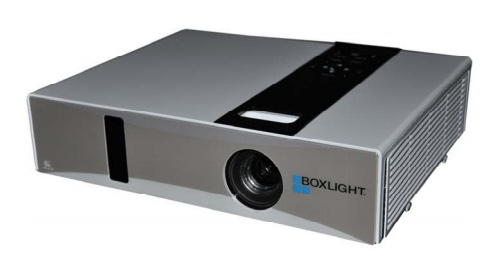 LCD Projector, 2470 Lumens, XGA, 1.0-1.2:1
Item #0601-1801
Model #X26NSTLK
Overview
Boxlight X26N-STLK
XGA Conference Room Projector
This lamp based projector is capable of displaying 2470 Lumens at its brightest setting with a native resolution of 1024x768.
The internal 3LCD technology is an innovative 3-chip design that sets itself apart by delivering vibrant, true-to-life images with better color brightness and a wider color gamut.
Combined with a robust input panel, the X26N-STLK is the ideal projector for rooms and classrooms with generous light. The brightest teachers pet!
---
Note: The X26N-STLK includes a conversion lens that is attached to the front of the standard lens. This shortens the throw ratio to 1.0–1.2:1.
Features
Features:
Side changing lamp and filter — Easy lamp installation and projector maintenance. No need to remove the projector from ceiling mount position.
Quick startup and shutdown — Set up and present quickly, with only a 10 second cool down cycle when you finish.
Built in Network Control software via RJ45 (LAN) connection

—

Manage your projectors through a web-based platform.
Advanced Anti-theft features, Kensington® lock, Keypad lock, Security Anchor bar
Built-in 8-watt mono speaker
Five auto features (Auto Search, Auto Sync, Auto Ceiling, Auto Keystone and Auto Filter Alert)

Seven display modes (Natural, Cinema, Daylight, Green board, White Board, Black Board and User)

Logo capture

Image freeze function

Digital zoom adjustment up 4x

Multi Language OSD (On-Screen Display)

Closed caption

RS232

Optional harsh enviro filter
Downloads