Panasonic PT-RZ31KU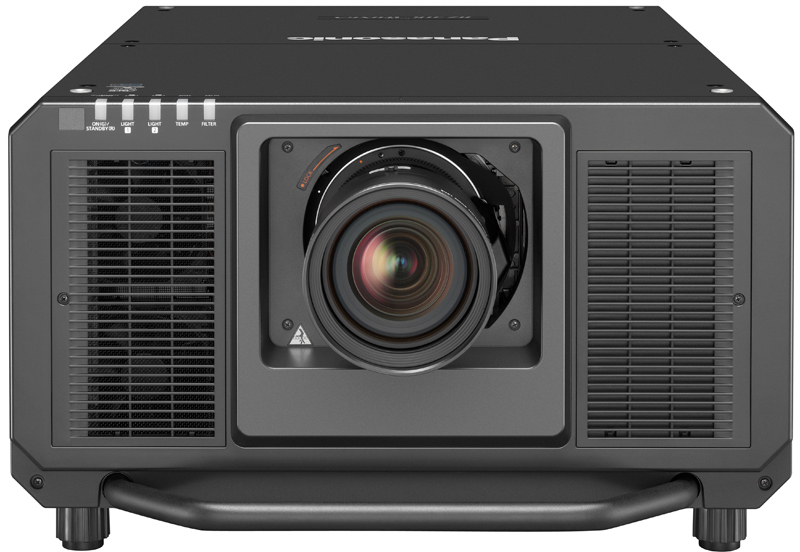 3-DLP Projector, 1920x1200 WUXGA, 30K Lumens, Laser/Phosphor Light Source, 3 year warranty
Item #0601-2680
Model #PTRZ31KU
Overview
Pinnacle Laser Brightness
The evolution of 3-Chip DLP™ SOLID SHINE Laser culminates in the PT-RZ31K Series, a flagship forged by end-user experience with 31,000-lumen (Center/High Mode) of brightness for rental/staging events. Convenient on-site rigging and dust-resistant optics push service-free projection beyond 20,000 hours in Normal Mode for permanent installations. In every detail, these flagships make elite performance last longer.
Features
Stunning Image Quality Designed for Large Venue Applications
Harness Full-Spectrum Color with up to 31,000 lm (Center) Brightness and Maintain Picture Quality for Longer
Bright, Uniform, and Constant Projection
Dynamic Contrast Function for 20,000:1 Contrast
A High Frame Rate Reproduction and Frame Creation Technology Ensure Moving Images Present Minimal Blur
20,000 Hours Maintenance Free
Makes Rigging Your Projection a Breeze
No Blackouts Thanks to Backup Input Mode
Fast & Easy Adjustment for Various Screen Shapes
Accessories
Optional Lenses
<!— Editable version of lens tables is on PT-RZ34KU page —>
D75 Series
D3 Series
This series supports lens memory when used with a projector that also supports this feature. Lens identification is also supported, so that the projector can read the model lens that is installed on it.
* Fish-eye lens
Discontinued Lenses
Model
ET-D75LE90
ET-D75LE5
ET-D75LE50
ET-D75LE1
ET-D75LE2
ET-D75LE3
ET-D75LE4
D:W WUXGA
0.36:1
0.69:1
1.4

–

1.8:1
1.8

– 2.7

:1
2.8

– 4.6

:1

4.63 – 7.38:1

f/stop:
2.5
2.5
2.5
2.5
2.5
2.5
Downloads
Warranty
3 Years Parts & Labor; 10,000 Hours on Illumination Parts