Zhen Optics Z2812U
12X HD PTZ Camera, USB3.0, DVI-I, H.264
Part #: 0615-0602 Mfr #: Z2812U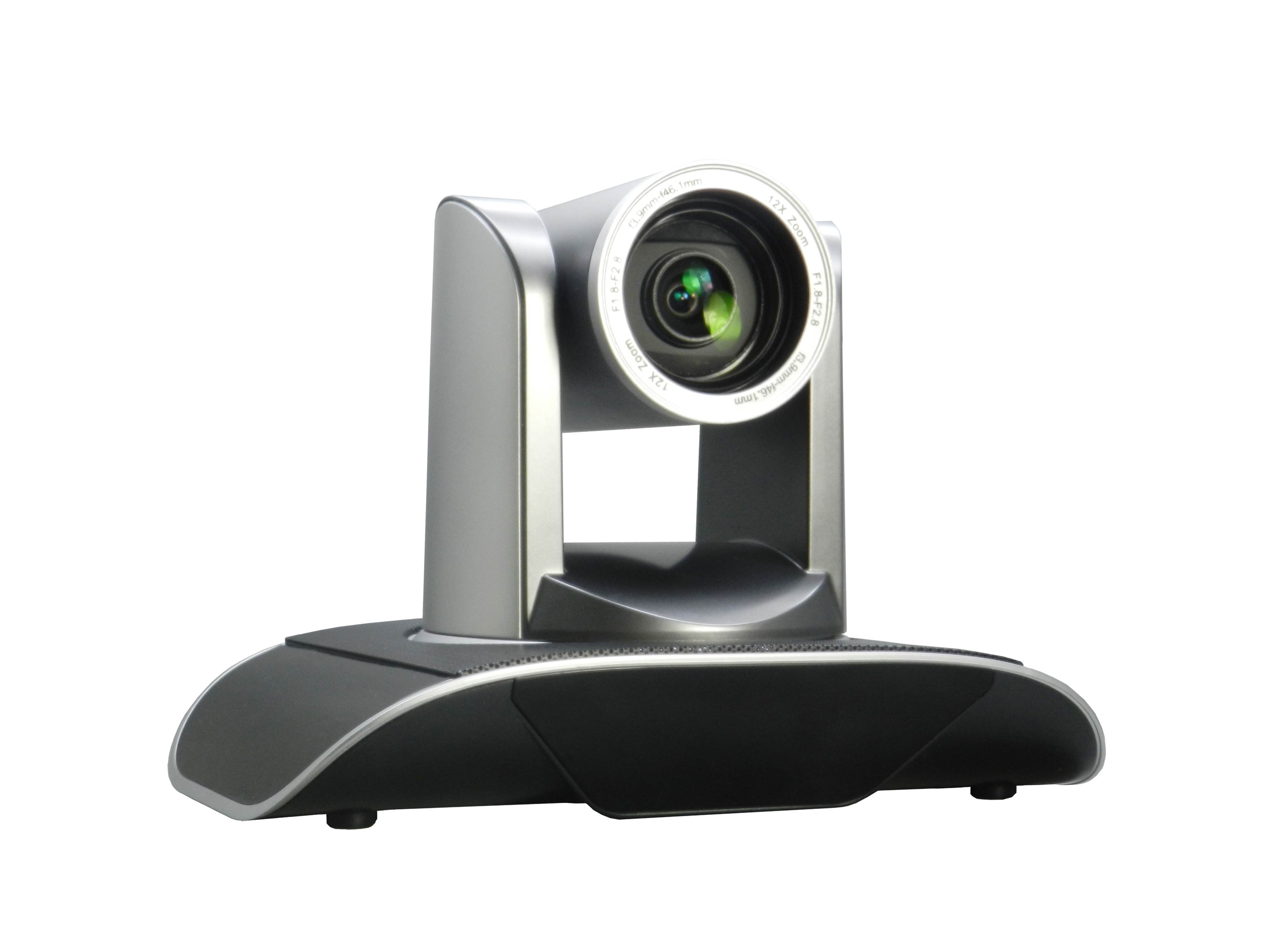 Zhen Optics Z2812U
Features
Z2812U USB3.0/DVI-I/IP Pan/Tilt/Zoom Camera
Advanced 2D/3D noise reduction combined with high resolution and the latest image compression technology makes this camera ideal for both videoconferencing over a network and image capture where the highest quality is a requirement.
Compatible with Skype™, Microsoft Lync™, Vidyo Desktop™, Cisco WebEx™, Polycom RealPresence™, Zoom™, GoToMeeting™, ClearOne Collaborate™, and others.
Supported Output Formats: 1080p60/p50/i60/i50/p30/p25, 720p60/p50
Video Outputs: USB3.0, DVI-I (with adapter, HDMI, RGBHV, and YPbPr), and H.264/H.264+ 10/100 over IP
Fast, accurate auto focus algorithm
12× optical zoom, 6.3° (telephoto), 72.5° (wide)
1/2.8" HD CMOS Sensor, 1920x1080, 50/60 Hz refresh rate
255 Non-Volatile Presets, 10 accessible from IR remote
RS232 Control Protocols: VISCA/Pelco-D/Pelco-P, 2400/4800/9600/115200 baud
Control up to 4 cameras from single IR remote.
Dual IP Streams to support simultaneous streams at different resolutions
Supports multiple network protocols: ONVIF, RTSP, RTMP and RTMP push mode, easy to link streaming media server (Wowza, FMS)
Firmware upgradeable over IP
Low-power sleep function: Less than 400mW power consumption in sleep mode.
Specifications
Camera Parameters
Z2812U
Z2820U
Optical Zoom:
12X, f=3.9-46.1mm
20X, f=4.7-94mm
Imaging Sensor:
1/2.8 inch high quality HD CMOS sensor
Effective Pixels:
2.07 megapixels, 16:9
ST Video Format:
1080p60/50/30/25/59.94/29.97; 1080i60/50/59.94; 720p60/50/30/25/59.94/29.97
USB Video Format:
USB3.0: 1920x1080p60/50/30/25; 1280X720p60/50/30/25; 960X540p30; 640X360p30
USB2.0: 960x540p30; 640x360p30; 1280x720p10/15; 720x576p50; 720x480p60
Angle of View:
6.3° (telephoto), 72.5° (wide)
2.9° (telephoto), 55.4° (wide)
Digital Zoom:
10X
Minimum Illumination:
0.5 Lux (F=1.8, AGC On)
Noise Reduction:
2D & 3D Dynamic Noise Reduction
White Balance:
Auto / Manual / One push 3000K, 4000K, 5000K, 6500K
Focus:
Auto / Manual
Aperture:
Auto / Manual
Electronic Shutter:
Auto / Manual
BLC (Black Level Control):
On/Off
WDR (Wide Dynamic Range):
Off / Level Adjustment
Video Adjustment:
Brightness, Color, Saturation, Contrast, Sharpness, B/W Mode, Gamma
Signal to Noise Ratio:
>55dB

Inputs/Outputs

Z2812U
Z2820U
Video Interfaces:
USB3.0, DVI-I (with adapter, HDMI, RGBHV, and YPbPr), and H.264/H.264+ 10/100 over IP
Image Code Stream:
Dual Stream Output
Video Compression Format:
H.264, H.264+
Control Signal Interface:
RS-232 Input, LAN
Control Protocol:
VISCA, Pelco-D, and Pelco-P. 115200/9600/4800/2400 Baud
Audio:
None
Audio Compression Format:
AAC/MP3/PCM
IP Interface:
10/100 LAN, 5G Wi-Fi Optional, VISCA protocol support over IP
Network Protocol:
RTSP/RTMP, ONVIF
Power Interface:
12V DC, HEC3800 connector
Remote Operation:
Firmware upgrade, Reboot, Reset
Pan/Tilt/Zoom
Z2812U
Z2820U
Pan Rotation:
±170°
Tilt Rotation:
-30° to +90°
Pan Speed:
0.1° to 100° per second
Tilt Speed:
0.1° to 40° per second
Preset Speed:
Pan Speed 100°, Tilt Speed 40°
Number of Presets:
255, 10 accessible from IR remote
Pan/Tilt/Zoom
Z2812U
Z2820U
Power Adapter:
110-220V AC to 12V DC, 1.5A
Camera Power Requirements:
12V DC ±10%, 1A Maximum
Power Consumption:
12W Maximum
Storage Temperature:
-10°C to +60°C, 14°F to 140°F
Storage Humidity:
20%-95%
Operating Temperature:
-10°C to +50°C, 14°F to 122°F
Dimensions (WxDxH):
258x170x214mm, 10.2"x6.7"x8.4"
Weight:
1.54 KG, 3.4 lbs.
Included Accessories:
IR Remote, Power Supply, Manual
Optional Accessories:
Wall Mtg Bracket, Suspended Ceiling Mtg Bracket, 5G Wi-Fi Adapter, DVI-I to HD-DB15 (VGA) Adapter, DVI-I to YPbPr Adapter, DVI-I to HDMI Adapter, 8-Pin Mini-DIN to DB9 Adapter Cable
Downloads