Panasonic ET-UW100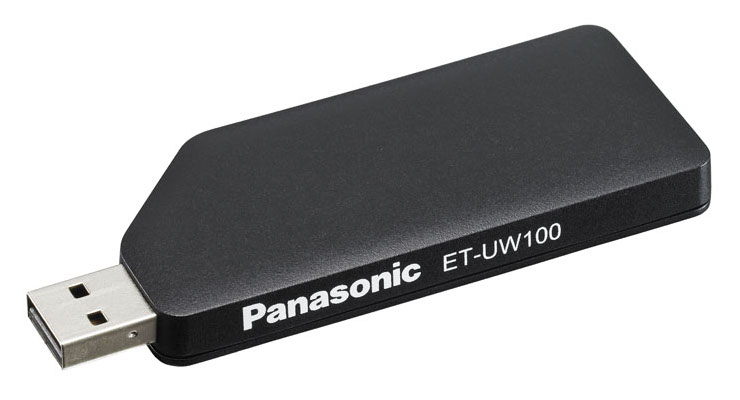 USB Wireless Transmitter for Laptop/PC/Mac, for use with any Panasonic wireless projector
Item #0601-2877
Model #ETUW100
Overview
Panasonic ET-UW100
USB Wireless Transmitter
The ET-UW100 enables quick and easy wireless projection from your PC or Mac to the projector. Enjoy speedy wireless projection by simply plugging the ET-UW100 into your computer's USB terminal. There's no cable, so you also enjoy a high degree of flexibility in your system layout.
This wireless transmitter operates without an installed driver and without using the computer's internal wireless. If the computing device already has a Wi-Fi adapter, that may be used instead, but a driver is needed.
Note: When used with the PT-DZ570U, PT-DW530U, PT-DX500U, PT-FW430U, and PT-FX400U, the ET-WM200 needs to be installed in the projector.
Downloads
Compatibility
To check whether this item is compatible with your equipment, use the form below.