Panasonic PT-DW17K2U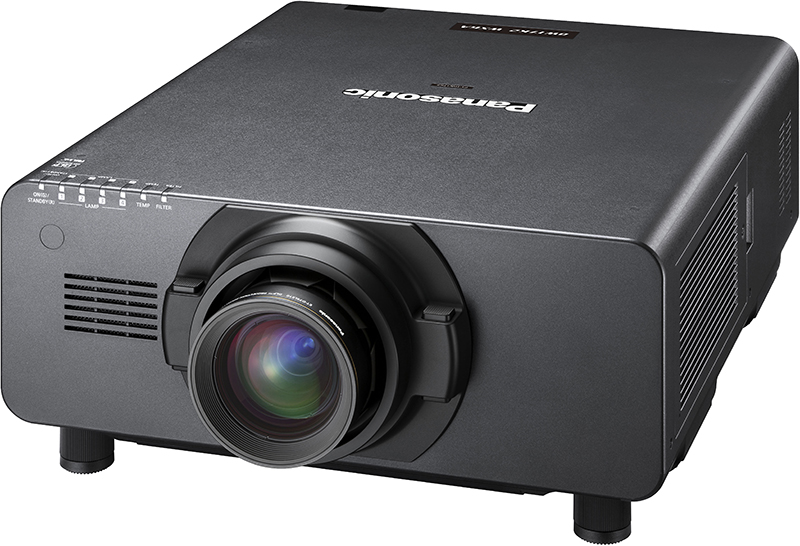 3-DLP Projector, 1366x768 WXGA, 17,000 Lumens, No Lens, 3 Year Warranty
Item #0601-2995
Model #PTDW17K2U
Overview
The range-topping Panasonic PT-DZ21K2 Series guarantees breathtaking images and extremely reliable operation. Each feature-laden model has creative capabilities to satisfy the demands of professional users.
Accessories
Optional Lenses
<!— Editable version of lens tables is in PT-DW11KU page —>
D75 Series
D3 Series
This series supports lens memory when used with a projector that also supports this feature. Lens identification is also supported, so that the projector can read the model lens that is installed on it.
* Fish-eye lens
Discontinued Lenses
Model
ET-D75LE90
ET-D75LE5
ET-D75LE50
ET-D75LE1
ET-D75LE2
ET-D75LE3
ET-D75LE4
D:W
1366x768
0.40:1
0.76:1
1.5

–

2.0:1
2.0

– 3.0

:1
3.1

– 5.1

:1

5.1 – 8.1:1

f/stop:
2.5
2.5
2.5
2.5
2.5
2.5
Other Accessories
Downloads
Warranty
3-Year PASS Limited Warranty; 90 Days Lamp